We barely tested the whole progressed stages in the game. While we were playing the whole game, We changed the experience rate and some loots from the monsters, and made the quests give you exact EXP and Gold so all of the things you get is balanced. Party Quest is not eligible, The one who killed the monster get the quest kill, so Parties are just sharing exp, I can't fix that even I steal a quest system based on the engine I used. We balanced the weapon's damage and the mob's damage so you and the mob can fight balanced. That means, same level or gap with 1 level, You can beat each other. We haven't tested yet if there are PK's on the game or you can attack players outside the Safe Zone. (Yeah its eligible anyway.) We have fix some damages from the bows and made the skills more epic. (Target Unit and AOE Skills only) Well I can't have a bigger spell system on the engine. We overhaul the UI and changed the buttons. We are currently using Hamachi. Thats all for our test now.
We got screenshots below for Map Previews.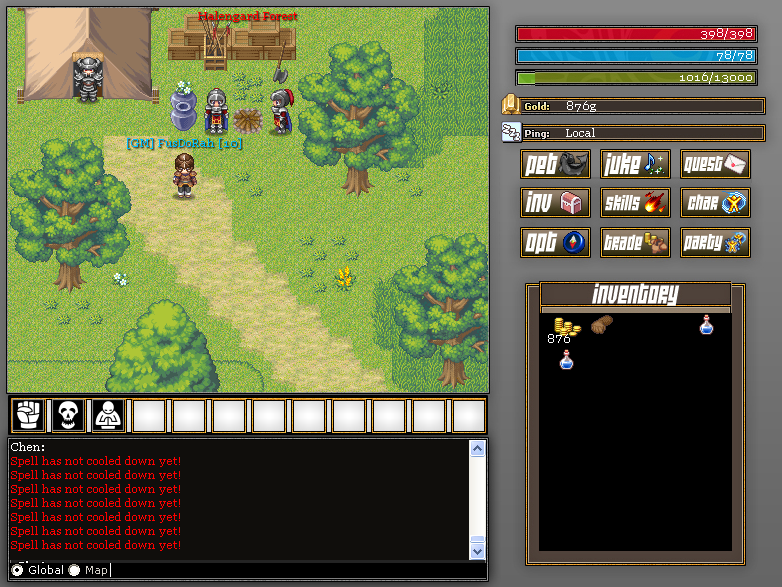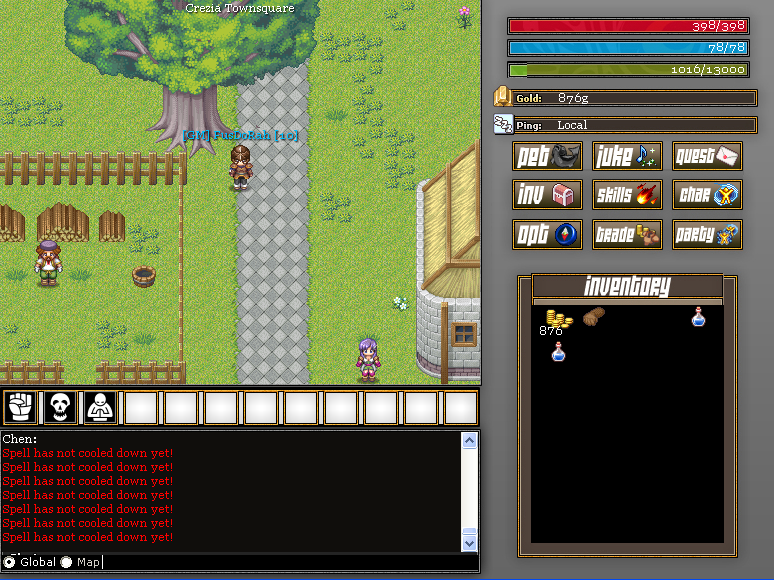 Things may be changed on final product.